THE ASK MACHAKOS BRANCH SHOW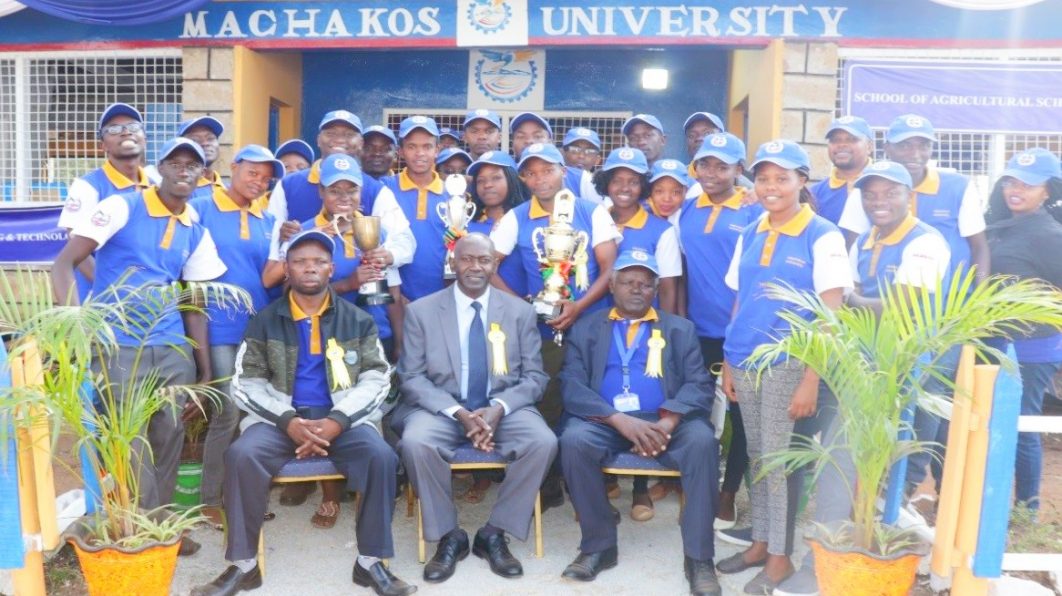 Event Description
Machakos University outperformed other exhibitors during the Agricultural Society of Kenya Agricultural (ASK)- South Eastern Machakos Branch Show that was held from 26
th
to 29
th
June 2019 Ground, under the theme "Innovation and Technology in Promoting Agricultural Trade". The Vice-Chancellor, Prof. Lucy Irungu, who was represented by the Deputy Vice-Chancellor (Research, Innovation and Linkages), Prof. Peter Mwita graced the occasion as Chief Guest on the 2
nd
of the Show.
Prof. Mwita is introduced to Show

Prof. Mwita Tours judiciary Stand
Prof. Mwita displays his soccer skills

Prof. Mwita is saluted by Kenya Police Parade
Represented by groups of vibrant innovators, technologists and agricultural specialists drawn from both the students and staff, Machakos University scooped the following awards:
The best stand embracing Information Technology and Communication system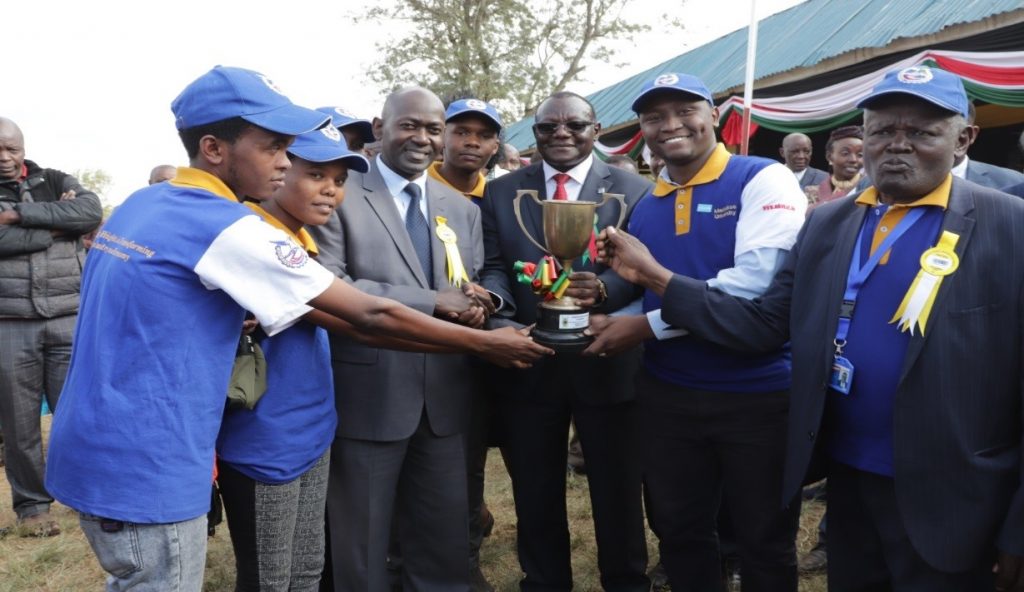 The Stand that best interprets current show Theme in Education and Research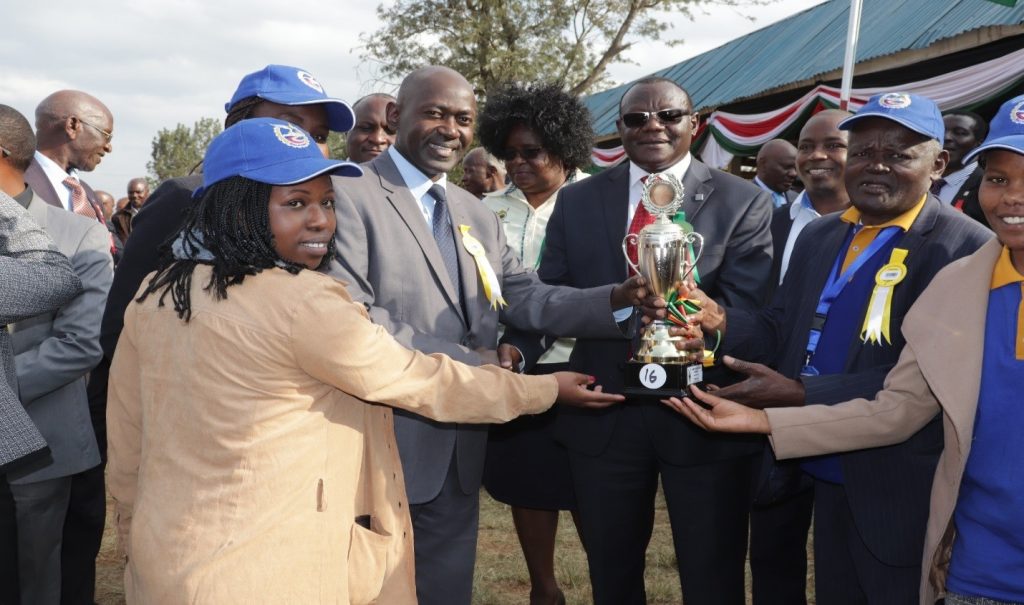 The best University Stand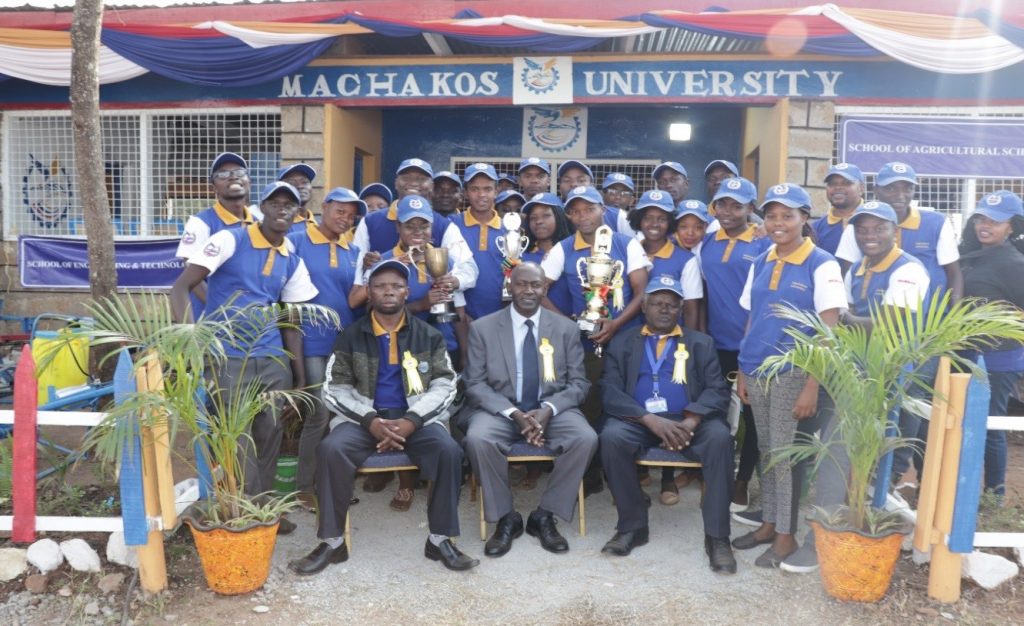 The University also emerged 2
nd
best in the following two (2) Categories:
The best stand in Hospitality and Catering services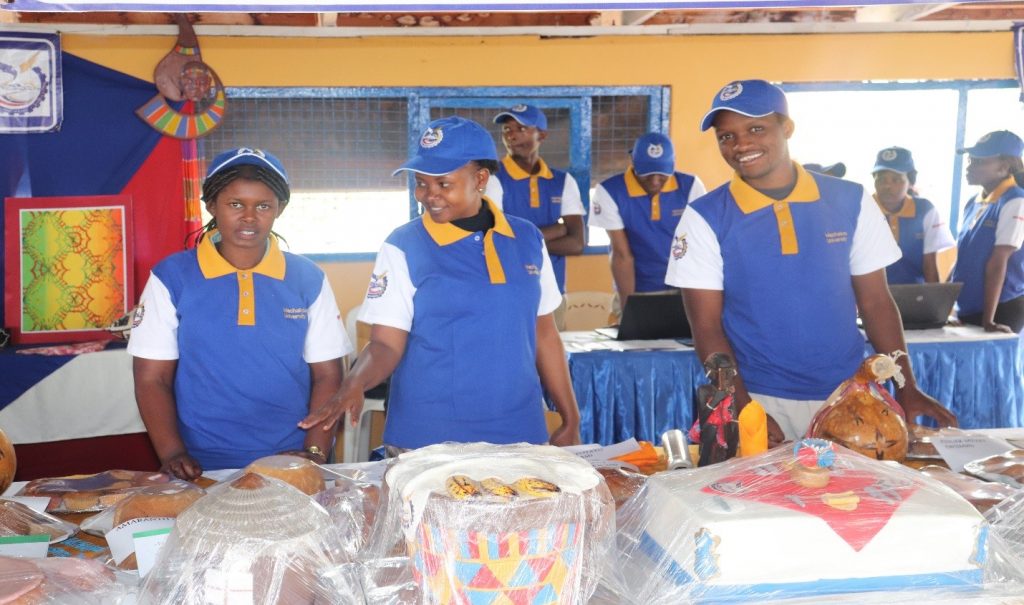 The best Display and services in the Health Sector stand
NOTABLE DISPLAYS AND DEMONSTRATIONS
Voting solutions under Ivoting & Phren Voting Systems:
These are web-based voting systems developed with the aim of changing the mindset and mentality of all Kenyans and other voters at all ages on how they view elections. The aim is to offer voting solutions in all voting platforms and by this create a community with changed mindset on how they view elections.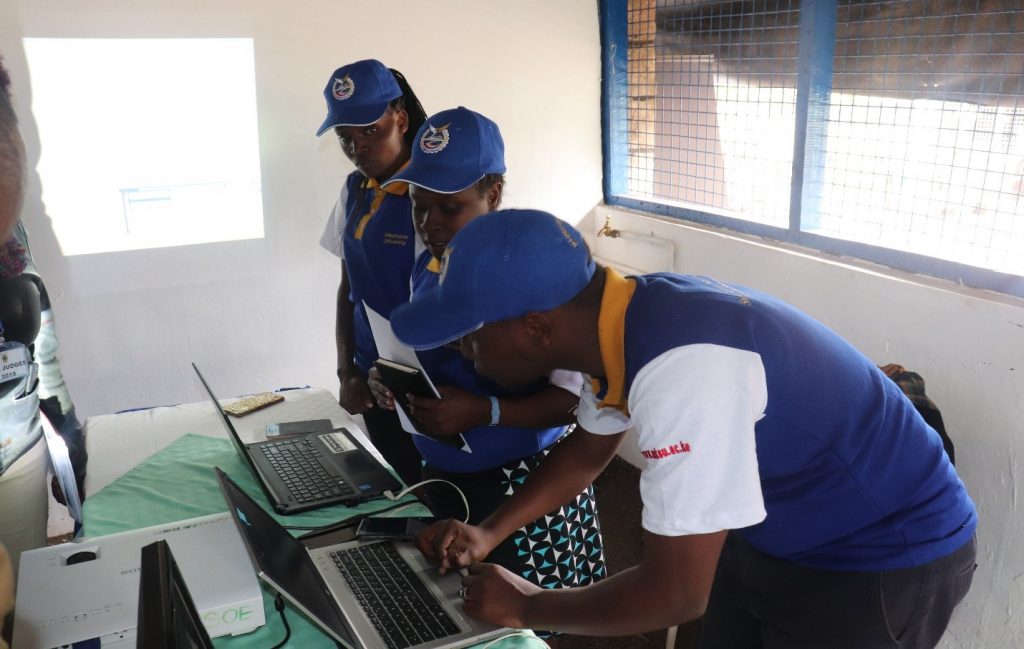 AgriChapChap:
is an online marketing platform for agricultural products. The project provides a platform to farmers to sell and buy agriculture products online. The project aimed in promoting farmers agricultural income by cutting the middlemen/brokers who steal from foam farmers in the name of finding market on their behalf.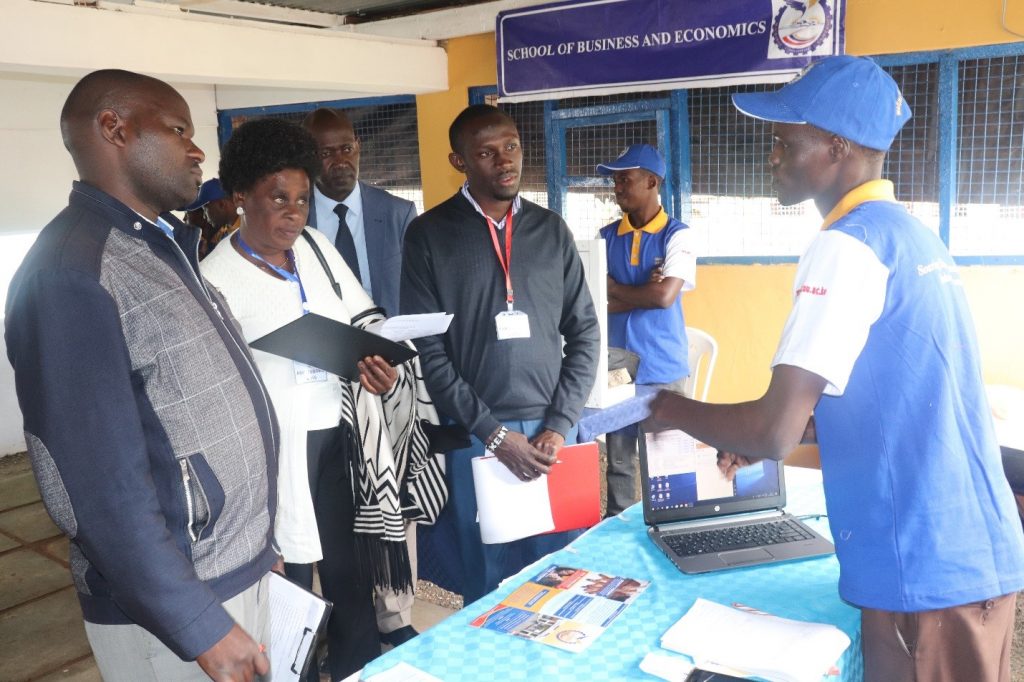 Crop seed varieties and their management, drip irrigation system
and
vertical gardens
.
New solar panel technology and solar powered irrigation system
to boost agribusiness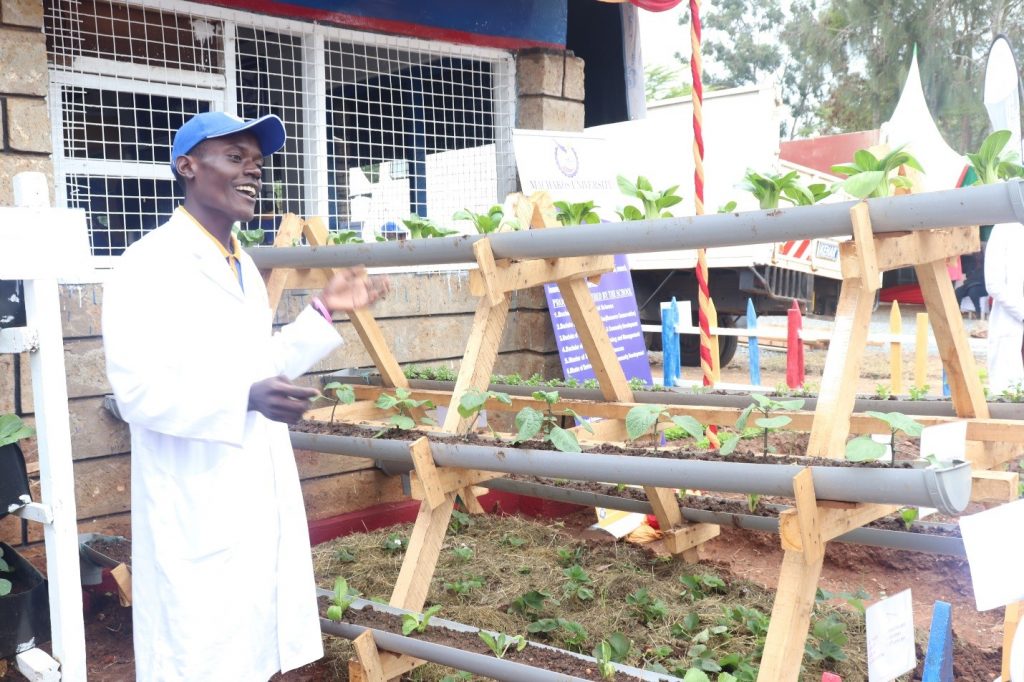 Pedal-operated hacksaw, pedal-operated water pump, finger millet thresher and wheel operated knapsack sprayer
.
Interoperability of Healthcare System
which enables ease in quality healthcare delivery. The system enables hospitals across the country to share patient information. The system is designed in manner that patient information is confidential and only used for the intended purposes and helps in reducing the cost of treatment as the health practitioners will have ease in diagnosis and treatment of diseases. The system will also help in reduction of mortality rate as no patients will be wrongly diagnosed as well as treated because the medical history for the patient will be easily available and accessible. Finally, the system helps in reduction of time and transport costs incurred by the patients to go and get medical report containing their treatment history from other hospital.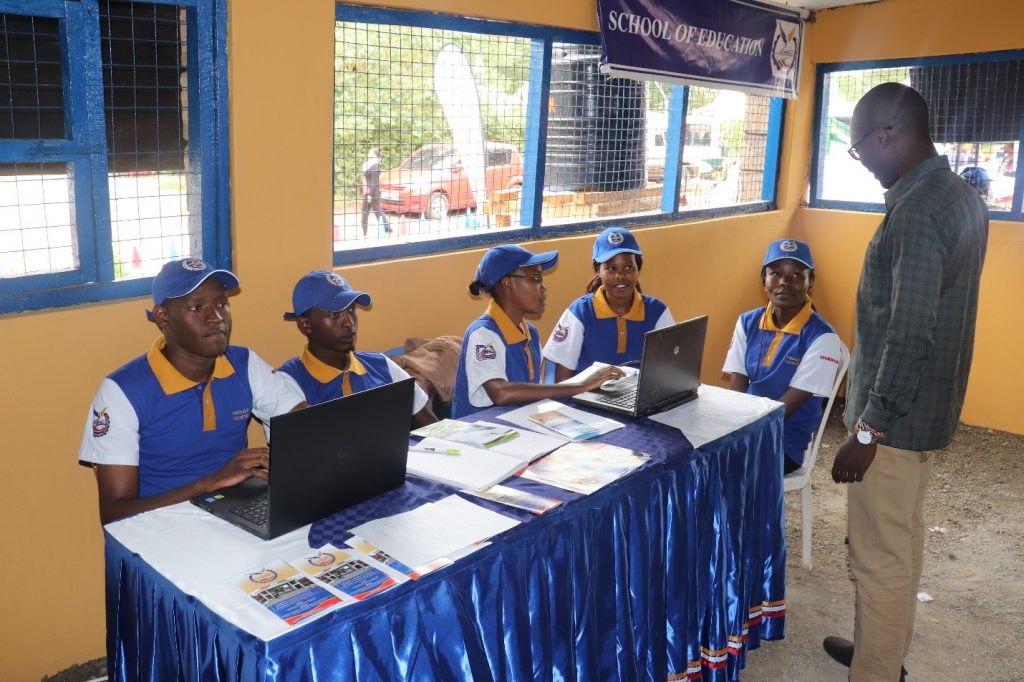 Others were the
Green Maize Snack
aimed in promoting maize farmers by providing them with an alternative place to take their surplus maize production and
Fortified Dry Millet Meal
aimed at promoting millet production among others. In addition, baked products such as cakes and chapati made from fortified flours of different cereals and proteins (millets, sorghum, ground nuts, amaranths and
omena
) were showcased. These products contain less gluten than those made from pure wheat flour and are therefore ideal for the health-conscious consumer.
ASK SHOW IN PICTURES
Please visit ASK 2019 Photo Gallery
Built Process